the monthly price is:
if you stay 10 month: 1,000 , (so 250 per room)
if you stay 5 or less month: the price is a bit higher
utilities are about 25-30 in summer and 45-50 in winter per person
.
.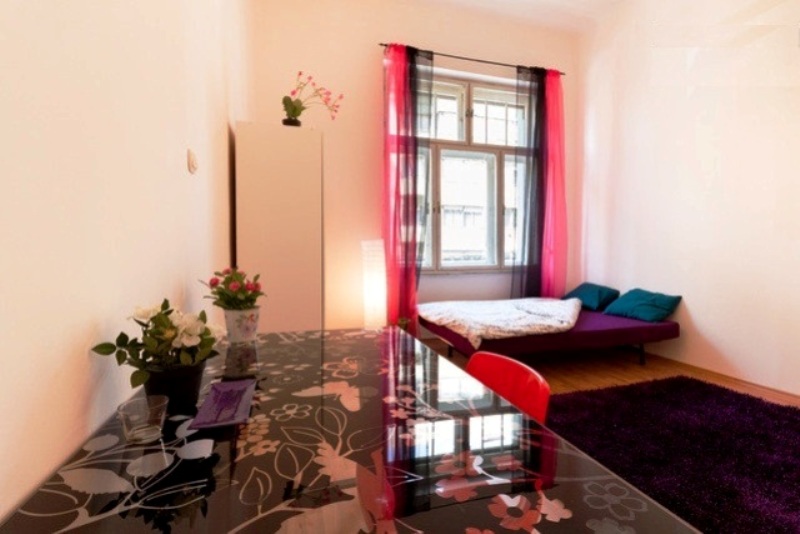 4 bedroom Apartment
3 bathrooms (one have only shower, one only wc and one bout shower and wc)
One of the rooms have a private bathroom + a gallery
each room with a Double Bed, Pullout Sofa, Work Desk and wardrobe…

a fully equipped kitchen with microwave, sandwhich maker, dishwasher, washing machine, wireless internet all for your use..
and everything else you may need.
towels and bed sheets are layed on the beds.

*Raday Street with restaurants, pubs and supermarkets, all within walking distance
a green park in front of the building.

*A38 ship is right across the Danube river from the flat,
it was voted 1st place by Lonely Planet for the Best Bar around the world
Close by attractions;
Raday Street with restaurants, pubs and supermarkets less than a minute walk.
Vaci Street is a 10 minute walk.. or 1 tram stop right from under the house.
Museum of Applied Arts is 7-8 minutes walk.
Hungarian National Museum is a 15 minute walk
The Hungarian Parliament is 10 minute ride by tram #2 from right under the flat



for more information please contact me..
i'd be more than happy to help.