the monthly price is:
if you stay 10 month: 500 euro (so 250 per person)
if you stay 4 month price is a bit higher

please note the Utilities are not included,
we calculate every month your consumption,
you only pay for what you use., normally its in average of 40 euro per person
.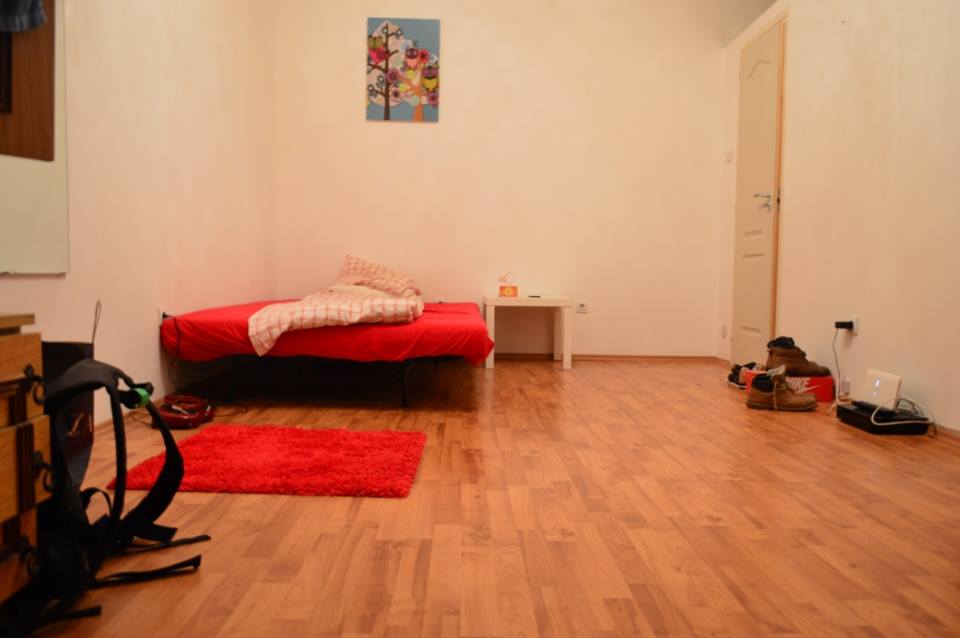 2 separated bedrooms with study desk, pullout sofa and wardrobe
huge bathroom
kitchen
living room

the apartment has everything you will need,
A/C for the warm days 

LOCATION:
the flat is very central it sits on Lonyay Street
just a few minutes away from 
Danube river
Great Market Hall
Raday Street, 
Vaci Street
BME, ELTE, Corvinus 

located very close to Kalvin Ter (metro stop), Vaci Street, Raday Street, National Museum, Great Market Hall, library, Szabadsag Bridge, Gallert Baths and the Citadella Hill.
Getting around

Transport
Metro: Kalvin Ter, Corvin Negyed (M3)
Fovam Ter (M4 newly built metro line)

Trams: 2,4,6, 47,49

Bus: 15


for more information please contact me..
i'd be more than happy to help.